Blog > Can I get a mid-century look with luxury vinyl floors?
---
Can I get a mid-century look with luxury vinyl floors?

Tuesday, November 23, 2021 9:43 AM Luxury Vinyl Flooring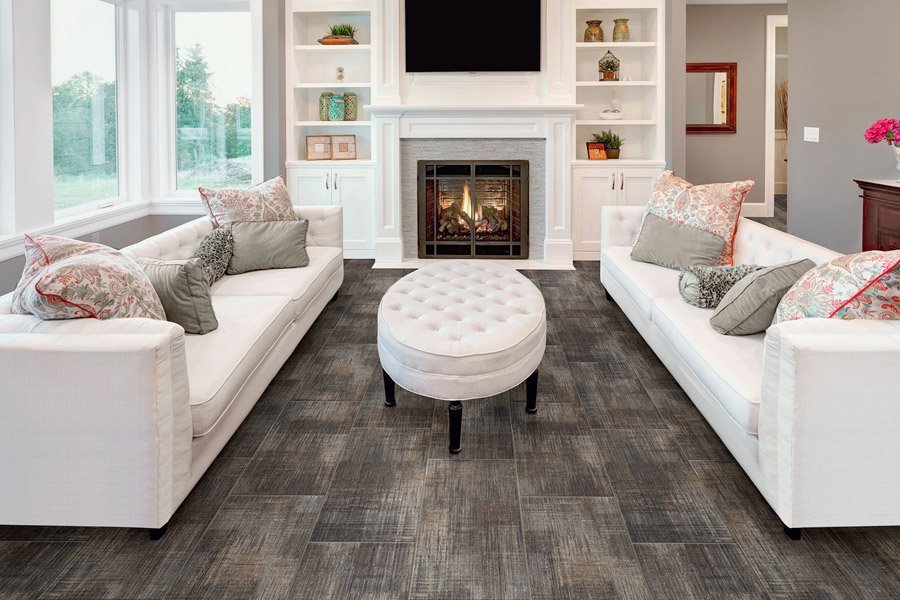 Not only can you get it with luxury vinyl, but it's one of the best floorings to achieve this style, with simple, clean lines of, say, wood looks, terrazzo floors, or geometric ceramic tile patterns.

What is mid-century design?

Well, we can tell you what it's not. It's not ornamental but, instead, functional, sleek, and streamlined. The mid-century design comes from the Bauhaus style, popular in American homes from the mid-30s to 1965. During that period, people also mixed up furniture and accessory styles to create shocking contrasts, like a fluffy rug in an austere environment.

Luxury vinyl: Mix it up and have some fun!

Why is luxury vinyl such a great design option? You can get any look you want, from light and warm-toned wood look floors to earthy and elegant stones like slate, terrazzo, travertine, marble, granite, and more. Ceramic tile pieces come in simple, colorful geometric or decorative encaustic patterns.

They are all true-to-life echoes, taken with high-definition photography, resulting in a bright, clear, and vivid product. It includes knots, wormholes, grains, swirls, veining variations, brilliant colors, and patterns with micro beveling and embossing add depth, dimension, and textured looks such as wire-brushed, hand scraped, weathered, and distressed.

Adding to the realism, this vinyl can be cut into planks to mimic hardwood, called luxury vinyl plank or LVP, or square tile-sized pieces that can be used with or without grout, called luxury vinyl tile or LVT.

Luxury vinyl flooring can be an attractive, affordable option if you're exploring a mid-century atmosphere for your home. We know someone who has it through the house, with wood in one area, stone in another, and tile in yet another--with some area rugs layered over the floors.  See what you can do with luxury vinyl flooring for your home in  Wentzville, Saint Peters, Chesterfield, Saint Charles, Lake Saint Louis, or Wildwood by coming into Troy Flooring Center in Troy, MO. We'll even give you a free quote.