Blog > What is the best way to clean vinyl flooring?
---
What is the best way to clean vinyl flooring?

Thursday, December 23, 2021 12:00 AM Luxury Vinyl Tile, LVT, LVP, Luxury Vinyl Plank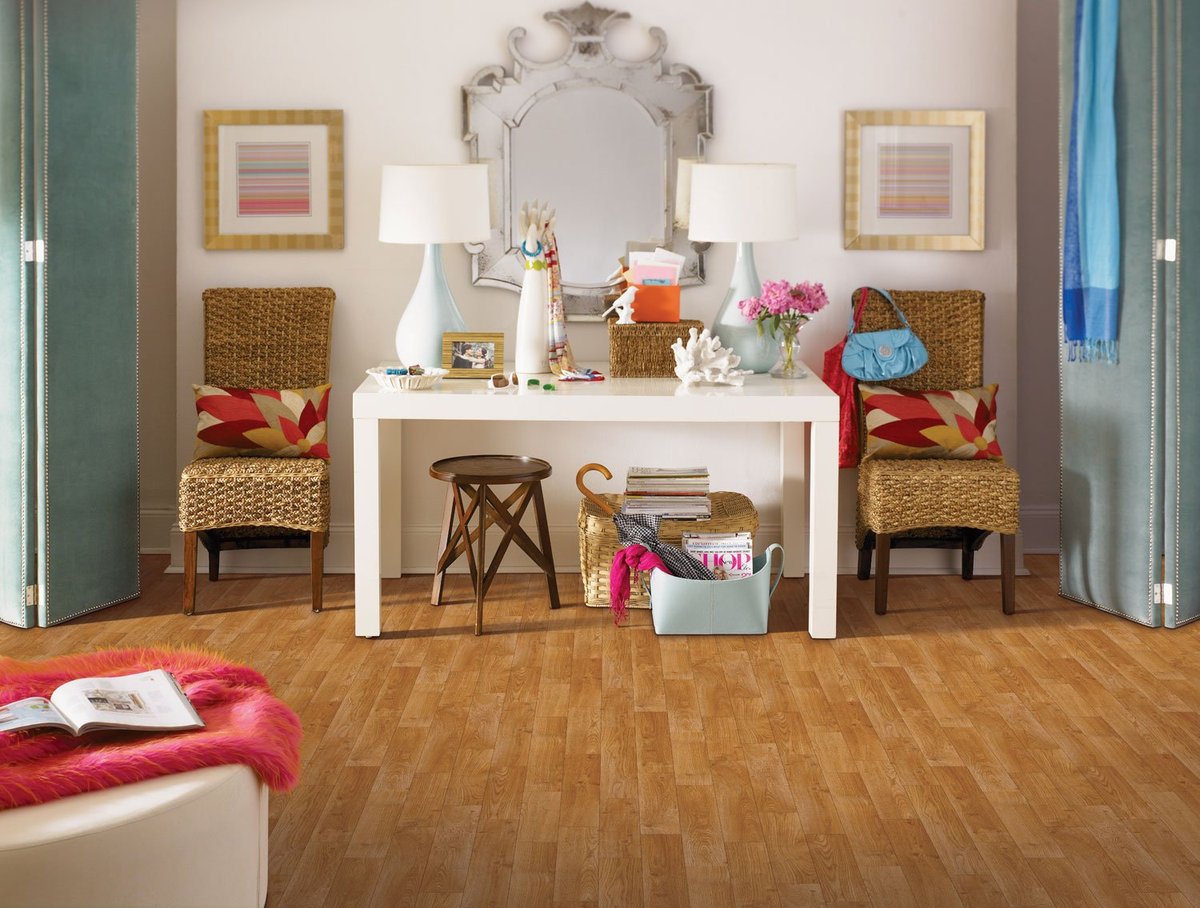 Keeping your floors clean and well-maintained is an essential part of homeownership, especially when you have luxury vinyl tile and plank. The good news is that these floors are generally easy to keep clean, and we're going to tell you more about it in today's post, so read along with us now for more information.

The best luxury vinyl plank and tile could be yours today
Most luxury vinyl plank and tile products are easy to clean with just a broom and damp mop, making regular everyday cleanup a breeze. However, we understand there may be times when bigger messes require deeper cleaning, and we're here to help with that as well.

There are plenty of commercial cleaners on the market specially designed for deep cleaning luxury vinyl of all kinds, which means you're sure to find a solution for your needs. We also invite you to contact us at any time for professional cleaning advice and more.

We do not recommend using steam or pressure cleaners on these products, nor do most manufacturers. While the products are 100% waterproof, excessive heat and pressure can cause unwanted results, so be sure to contact us for all the details you need today.

Visit our showroom for your luxury vinyl plank and tile
When you visit Troy Flooring Center, you'll find that we offer excellent materials and services that are sure to meet your needs and preferences. We help you browse our extensive inventory of materials and answer all your questions about each product and so much more.

We are proud to serve communities such as Wentzville, Saint Peters, Chesterfield, Saint Charles, Lake Saint Louis, and Wildwood, all from our showroom in Troy, MO. We look forward to helping you find LVT and LVP flooring options that are sure to serve you well.