Blog > What is the difference between luxury vinyl plank and tile?
---
What is the difference between luxury vinyl plank and tile?

Saturday, February 20, 2021 12:00 AM Luxury Vinyl Flooring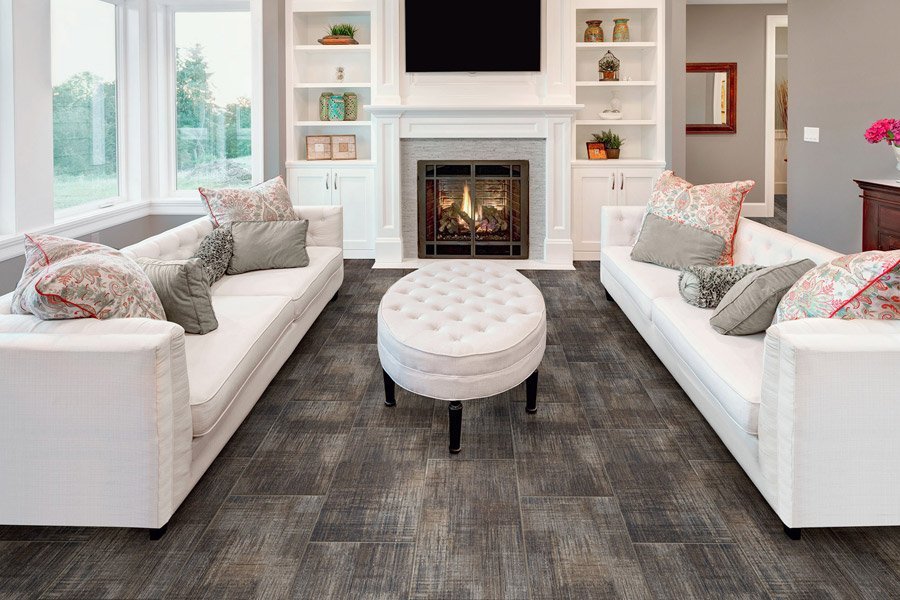 As you browse the luxury vinyl flooring line, you will find options in both luxury vinyl plank and tile, giving you a wide variety of options. If you wonder about the differences between the two materials, that is just what we plan to address in today's post, so read along to find out more.

Let's take a look at LVT & LVP

Luxury vinyl tile (LVT) and plank (LVP) are two different layouts in the luxury vinyl product line, and the only real difference between the two is the format. Both materials offer the wood and stone look option, with tile adding an authentic ceramic and porcelain tile look.

No matter which floor covering you choose, you will find outstanding performance and durability, with a top wear layer to protect against most daily wear. You will see fewer dings, scuffs, scratches, and fading, even with pets or children in the home.

Visual variety is another excellent option that comes with waterproof floors in this line, including the look of natural wood, stone, and tile. These options help create a gorgeous appearance in any modern room and make a perfect décor match for every room.

Luxury vinyl tile and plank, just for you

At Troy Flooring Center, our primary goal is the complete satisfaction of our valued customers, no matter what size remodel you have in mind. Our associates understand how important your flooring is to you and take great care in assisting you with all your waterproof flooring options.

We proudly serve the communities of Wentzville, Saint Peters, Chesterfield, Saint Charles, Lake Saint Louis, and Wildwood from our showroom in Troy, MO. When you are in the area, we invite you to visit us for luxury vinyl floors that are sure to please, so stop by today.